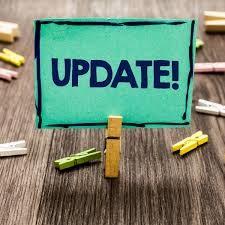 Thursday, August 26, 2021

Dear Parents/Guardians: 
School begins for all students on Wednesday, September 1, 2021 at 8:52 a,m. We look forward to welcoming all students to the first day of the 2021-22 school year.
Previously, we had communicated a staggered start to the school year (some students starting on one day and others on the second day). We will not be doing a staggered start and all students will be welcomed on Wednesday.
 
Staggered starts were suggested last school year to minimize crowding and familiarize students with the new and existing pandemic precautions and safety practices that are in place. However, after some consideration this week, we are confident that
 
most of our students will be familiar with these practices. School staff will also take the time to familiarize new and younger students to Douglas Park School safety practices. Additionally, by beginning on Wednesday, we can ensure that we can
 
maximize the student-teacher contact time, as we return to in-class learning.
Thank you in advance for your understanding and cooperation. If you have any questions, please contact me directly.

Sincerely,
Tammy Duke
Principal
Douglas Park School
306-523-3720