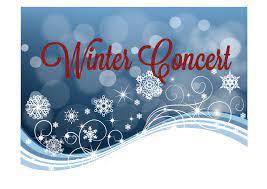 Hello Families, 
A few important notes about our upcoming production of Lights, Camera, Christmas! on December 15.
Each family has received a pair of tickets (2) due to capacity limits. The tickets can be used either at the afternoon performance OR the evening performance. Please keep in mind that we will not be able to exceed the pre-determined capacity of attendees and will have to turn people away if we do reach capacity.
The performance is approximately one hour. 
For the afternoon performance, doors will open to the gym at 1:00pm and we ask that you please be seated by 1:20 pm. For the evening performance, the front doors of the school will open at 6:00 pm. Students need to be in their classrooms by 6:10 pm to be organized for the performance.
Please ensure you have your tickets when you arrive as they will be collected upon entrance. 
We look forward to seeing you. 

If you cannot attend or plan not to attend, we would kindly ask that you return your tickets to the main office ASAP.