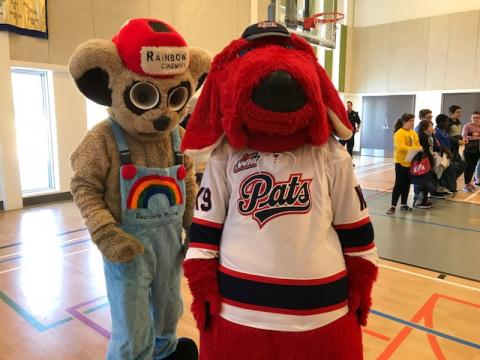 At assemblies last week, we celebrated Day of Pink and our Traffic Safety Patrol. 
Day of Pink included reminders about kindness, student performances and readings, and this fun cookie challenge between Mr. Leupold and Mrs. Geiss!
Our Traffic Safety Patrol assembly honored our students who help out on our SP team. Regina Police Resource Officers attended and played dodge ball with our safety patrol members after the assembly. We even got to hang out with mascots from Regina Pats and Rainbow Cinemas. Thanks Safety Patrol for all of your hard work!