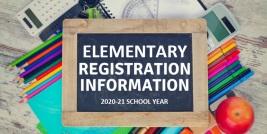 Registration can be completed online by going to:
https://www.reginapublicschools.ca/registration
 
Only students NEW to a school need to go through the registration process.
If you are unable to register electronically, please call the Douglas Park School Main Office at (306) 523-3720 for an in-person registration appointment.
---
Registration forms MUST INCLUDE:
1. Copy of Proof of Date of Birth with ONE (1) of the following: 
Canadian Birth Certificate or; 
Canadian Citizenship Certificate or; 
Canadian Passport or; 
Indian Status Card
Registration Guidelines for Students NOT born in Canada 
If you OR your child was not born in Canada, or is not a Canadian citizen (and either an elementary or high school-age student), please visit the Regina Newcomer Welcome Centre (306-352-5775) before registering any new student.