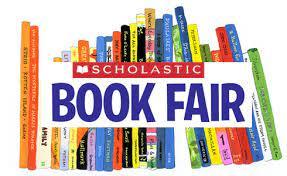 Save The Date!
Dear families,
Mark your calendars! The fun and excitement of a Scholastic Book Fair is coming to our school!
So save the date! Our Scholastic Book Fair will take place on March 16th!
This book fair will be an IN SCHOOL book fair for students and parents to visit on the day of our Conferences. Cases of books, posters and other items will be available for purchase in school on March 16, 2023! Cash, debit and credit cards can be used for purchases. Students will preview the book fair in the school on March 13th, 14th or 15th.
And for parents, friends and family that can't join us in the school, be sure to join us online with our Virtual Book Fair Extension! Our online shop will be open from March 13th until the end of the day on March 17th. Visit our Fair, to preview books or shop, at the link provided below:
https://virtualbookfairs.scholastic.ca/pages/5183381
Books that are purchased online will be shipped to the school for free!
We are very excited to once again offer an IN SCHOOL BOOK FAIR!
Thank you for supporting our school library!