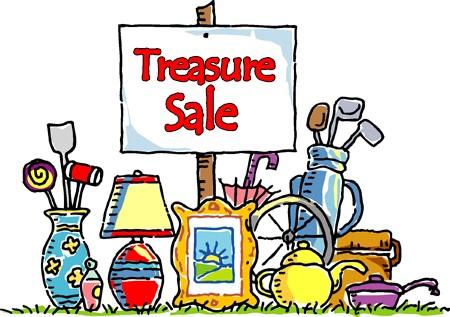 The annual Douglas Park School Treasure Sale will take place on Tuesday, December 17th in the school gym.  The designated Kindergarten class on December 16th will be able to shop at the Treasure Sale in the afternoon of December 16th.
We are encouraging students to bring new or gently used items from home that your family would like to donate:
DVDs, books, games, puzzles, toys, household items, picture frames, decorations, jewelry, pottery, sporting goods, arts and crafts supplies

wrapping paper and clear tape

we CANNOT accept candles, stuffed animals or clothing
We are asking that all donations be at the school by Friday, December 13th so that we have time to set up for the sale.  Please bring your items to the front office area and place it by the Christmas tree.  Any family members who would like to help wrap these treasures on December 17th are more than welcome to assist us!  Please ensure your current PIC (Police Information Check) is updated and on file with us. We would appreciate to be contacted in advance if you are volunteering your time in Santa's workshop.
On Tuesday, December 17th students can bring money to purchase some of these gifts for their own family members for Christmas.  This year we will be donating our funds raised to a local charity to help out during the holiday season.
We appreciate your support with the Treasure Sale donations and the day of the sale gift purchases! 
From,
Mrs. Myrah        Ms. Geiss         Mrs. Carr           Ms. Zsohar                 
Students of DPAC (Douglas Park Activity Council)