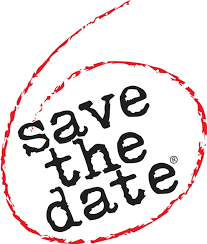 January 9, 2018
Dear Grade 8 Parents and Guardians,
The Grade 8 Farewell Program will be held on June 25, 2018 at 7 p.m. in the gymnasium at Douglas Park School.
We would like to invite you to an informational meeting on Wednesday, January 24 at 6:00 p.m. in our Resource Centre.  At the meeting, we will discuss the farewell plans, awards, Outdoor School, and Gr. 8  hoodie orders. In addition, we will be asking for volunteers to organize and host a Grade 8 Farewell After Celebration. Please consider helping out. Many hands make light work! Notes will be posted on the website at douglaspark.rbe.sk.ca following the meeting, for those who cannot attend. If you cannot attend the meeting, but wish to volunteer, please email me at corinne.knelsen@rbe.sk.ca.
Please note that the Gr. 8 informational meeting will be immediately followed by a School Community Council meeting at 6:45, for those who wish to attend.
We are looking forward to celebrating this important milestone with you and your child.
Sincerely,
Cori Knelsen,                                      Tammy Duke,
Principal                                              Vice-Principal