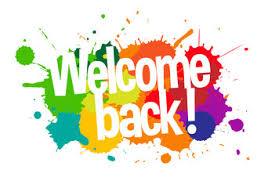 Welcome Back Lions!            
April 28th, 2021
To Students/Parents/Families:
On behalf of Mrs. Duke, the staff of Douglas Park and myself – we are thrilled to welcome your child(ren) back to in-person learning on Monday, May 3rd, 2021.
All existing protocols and procedures in place for Covid-19 will continue when students return. This includes masking upon entry of the school, sanitizing and ensuring physical distancing occurs where it can.
It is important to note that we will not be mandating masks outside or on the playground/play structure at this time. We will encourage students to be mindful if within close proximity of others outside of their classroom/cohort.
We are asking that you discuss safety with your child to ensure we are all doing what we can to reduce the spread of Covid-19. As always, we will continue to follow the advice and guidance of Regina Public Schools as well as the Saskatchewan Health Authority.
Just a few things to remember:
School day starts at 9:08 a.m. and ends at 3:22 p.m. We are asking families to send their children as close to 9:08 a.m. as possible to ensure a reduction of students on playground at one time. As well, students will be encouraged to leave the playground in a timely manner at 3:22 p.m. (exception of students taking the bus).

Students will mask when entering the school and keep them on within all areas of the school. Exception to this during lunch hour. If students can go home for lunch, we encourage them to do so.

All students are encouraged to bring a water bottle from home as water fountains remain inactive during this time. Students can fill up bottles at one of two bottle filling stations. We will not be providing cups at the office.
If you have any questions or concerns about your child returning to school – or plan on keeping your child home, please contact the school to discuss.
Sincerely,
Wayne Dahlgren
Vice-Principal
Douglas Park School
306-539-1684