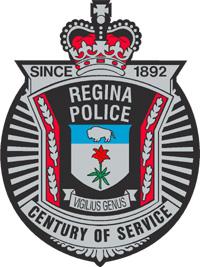 Police Information Checks for Volunteers
Any person who provides services to students on a recurring scheduled basis requires an original Police Information Check (PIC). Any person supervising students on their own (even for just one occasion) also requires an original PIC. The PIC must be specific to work/volunteering in Regina Public Schools. Third-party and photocopied Police Information Checks will not be accepted. This includes individuals involved with before-and-after-school programs and extracurricular activities, including individuals who are supervising overnight trips. The applicant must attend at their local police service to apply for a PIC using that police service's form. As of March 19, 2018, the Regina City Police Service implemented a fee of
It costs $10.00 for processing a Police Information Check for an individual in a volunteer capacity. (Processing fee is the responsibility of the volunteer applicant.)
Please note: Police information Checks become the property of Regina Public Schools. Copies will not be provided for other use.
Volunteers who were utilized during the past year and who have a satisfactory PIC on file do not require a new PIC for this school year, unless volunteers have not been utilized for more than 12 consecutive months, in which case a new PIC must be obtained.
In July, 2010, Canadian police services announced mandatory changes to the way in which Police Information Checks (PICs) will be processed. Implementation of this process resulted in more PIC applicants being required to submit fingerprints to Ottawa for processing.
Following is information regarding how Regina Public Schools is handling PICs for volunteer purposes:
A volunteer who is identified as requiring fingerprints will be advised by the City Police or other police service, as the case may be, at the time of applying for a records check. The volunteer will be requested to submit a letter from the school indicating that he/she is applying for a records check in support of his/her request to volunteer at the school. This letter serves two purposes: (1) it confirms the relationship of the applicant to the organization/ school, and (2) it allows for the fingerprint report fee to be waived.
Police information check forms are available from the volunteer's local police service. Regina residents, please visit the Regina Police Service Website for more details. If you reside outside of Regina, you must obtain your police information check from your local RCMP detachment or police service.
Please contact your local school administrator if you have any questions.