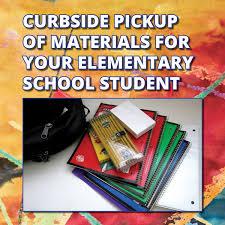 Tuesday, May 19, 2020
Hello Everyone,
We hope everyone is well. We really miss everyone at Douglas Park! With the announcement that school will not resume for the 2019-2020 school year students need to collect their belongings that were left at school.
Facility staff has been cleaning in preparation for the new school year. Student belongings are now available for pick-up. Pick up will be outside at the west gym doors. Pick up should be by one parent/student only. Pick up dates are as follows:
Tuesday, May 26: 9:00 – 11:30 and 1:00 – 3:30
Wednesday, May 27 – 1:00 – 3:30
If you have any text books or library books, they can be returned at this time as well.
Please respect all provincial health social distancing guidelines we want to ensure that your families and our school staff stay healthy!  If you are feeling ill, or have been asked to self-quarantine, please inform school and do not pick up belongings.
Parents and students are encouraged to practice social distancing and to only have one individual go to pick up student belongings. Belongings will be tagged by student name. All student personal belongings not claimed and lost/found items, will be kept at the school until schools reopen. All perishable items will be disposed of.
Thanks for your patience and understanding.
Sincerely,
Tammy Duke
Principal
Douglas Park School