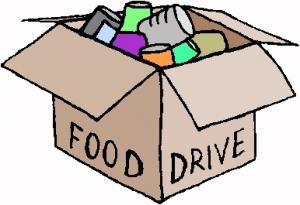 Our school is participating in FCC Drive Away Hunger, which means we'll be collecting donations of food and cash for people in our area who are hungry. Because we're participating in this program, FCC will include our school in a draw for a $500 donation to be used to make improvements at the winning school.
If you can, we'd like you to send food items to school with your child between October 2- October 11 to support this program.
Please bring food items to the office. Thank-you!