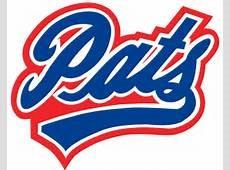 The Douglas Park SCC and the Regina Pats have teamed up
for a school fundraiser and school spirit event this winter.  Tickets purchased through our group event are cheaper than individually-purchased tickets, and DPS families get to sit together in the same section for even more fun. 
Tickets can be purchased for two games: November 15, 2017 and January 7, 2018.
The cost of each ticket is $14. Buy your tickets today!
How to purchase tickets:
Click "Find Tickets" beside the game information.
You will have a pop-up window that requests a promo code: Enter douglaspark
Select the number of seats you wish to purchase from the drop down box.
Click "Find Seats" on the lower right hand side.
You will get your allocated seats for the game. Click "Add to Cart."
You will have a pop-up window requesting login credentials for the Regina Pats Account Manager site.

If you have an account already, insert the login information.

If you do NOT have an account, select "Create Account."

Once you've logged in to your account, select "Add to Acct" as the delivery method.
Click checkout
Complete payment information
Click "Home."
You will now have tickets in your account to manage.
Find the appropriate game date and click "manage this event."
Your purchase seats will appear – you now have 4 options:

Print at Home – you can print your tickets on a home printer on full size paper.

Transfer tickets – you can email tickets to family members and other guests

Sell tickets – you can resell unused seats

Exchange seats – you can transfer tickets for a future game

If you would like to avoid printing the tickets – and have them on your mobile device, (similar to a flight boarding pass), log into AccountManager (www.reginapats.com/accountmanager) on your mobile device and "Add to Mobile," tickets can be added to your Apple Wallet or accessed directly from AccountManager Mobile.