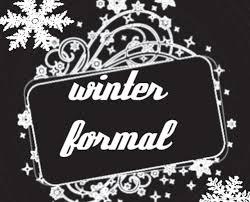 Douglas Park Activity Council is hosting the first ever
Winter Formal!
Who? All grade six, seven and eight students of Douglas Park School are invited to attend.
When? Thursday, December 20th
6:00 PM – 8:00 PM
Food? Only pre-ordered canteen food will be served.
We will not be selling additional items at the event.
Please see the attached canteen order form.
ALL CANTEEN ORDERS DUE BY MONDAY, DECEMBER 17TH
Drop off: Students can arrive at the school at 6:00 PM and enter through the side door by the Learning Community 3 boot room.
Pick up: All parents are responsible for their child after 8:00 PM. This means that your child must be picked up or have arranged transportation to get home that evening.
All school rules still apply at our Winter Formal, as this is a school event. Students must stay for the duration of the entire dance and will not be excused to leave the building until 8:00 PM.
Cell phone use is not permitted – please leave them at home during this time. We are providing a photo room, where we will have a photographer who is more than willing to capture and share the memories on behalf of your mobile device. Inappropriate behavior will not be tolerated.
No payment is needed for the participation in this event. Please do not bring money, as the school is not responsible for it going missing.
Douglas Park Activity Council wants this to be a successful event for everyone that participates!
We encourage all students to dress formally and we hope to see you there!
Winter Formal Canteen
You may purchase a maximum value of $5.00, with one pop per child. Late orders will not be accepted as the canteen items must be purchased beforehand.
Please send attached cash. No cash payments will be accepted at the Winter Formal.
Twizzler           2/$1.00

Pop                      $1.00

Chips                   $1.00

Twizzler             _____

Sprite                 _____

Root Beer              _____

Dr. Pepper             _____

Bottled Water        _____

Lay's BBQ            _____

Lay's Classic         _____

Nacho Doritos       _____

Dill Pickle             _____
Name:  __________________________
Teacher:__________________________