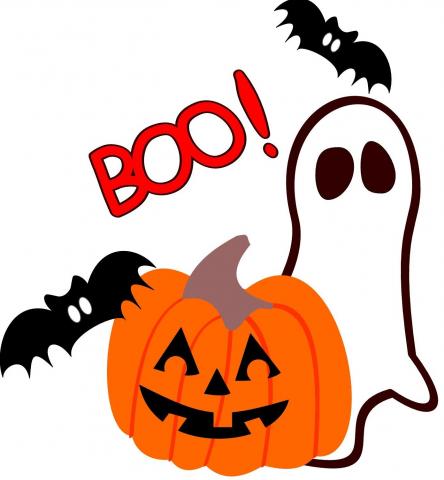 All students (PreK to Grade 5) and families are invited to the Halloween Costume Dance on Thursday, October 26th from 6:00 -8:00 PM in the gym. Students can only attend with their parents/guardians.  Students in grades 6-8 who have younger siblings may attend if they wish to do so with their family.
Admission cost to the dance is $5.00 per family (payable at the door and there is no restriction on the number of family members).   A canteen will be available with chips, drinks, TCBY, licorice and pizza.  
Assorted flavours of chips:  $1.00 a bag         
Assorted flavours of pop:  $1.00 per can             
Water:  $1.00 per bottle
Assorted flavours of TCBY:  $3.00 each      
Licorice:  $0.25 a piece
Pizza (sold by the slice for $2.00 each):  Ham & Pineapple; Pepperoni; Cheese
You do not need to pre-pay – do not send money at this time.
Please indicate your attendance on the letter send home and return to us by Thursday, October 19th.  Thank you!
We are looking forward to a Boo-tiful Night!
Sincerely,
Ms. Knelsen               Mrs. Duke            DP Staff members              DPAC Students 
Principal                    Vice-Principal