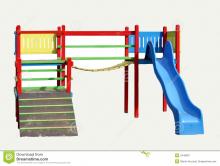 Please help us keep everyone safe!
Supervision on the playground for non-transported students begins at 8:38. Please ensure that your student does not arrive at school before this time.
Transported students must remain on the LC1 playground (where supervision is provided) from arrival until 8:38.
Please remind your students to always tell a supervisor if they see something that is unsafe. 
For "little" problems, remind students to use good playground strategies: ignore, make a deal, walk away, or ask a supervisor for help.
Have fun and stay safe!