Academics
Learning Up is Wrapping Up!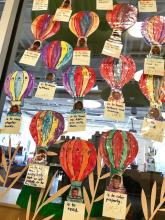 Congratulations to all students, staff, and parents who have achieved their goals! Many students have asked for a bit more time to work toward their goal and we are listening. We are going to extent the Up Goal deadline to the middle of May.
doug.gafe
Sun, 04/29/2018 - 20:37
Up Goal Cake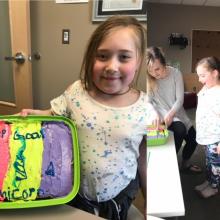 Here's Ella and Mrs. Montague serving cake to the Grade 2/3 class. Ella made an Up Goal cake for her goal, and even did all of the measuring for herself. Congratulations Ella and all students who are knocking their goals out of the park!
doug.gafe
Thu, 04/26/2018 - 17:29