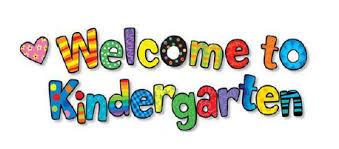 Douglas Park School
2019/2020
Introduction:  Welcome to Kindergarten!  My name is Nina Hurlbert and I am the Kindergarten teacher. I have been teaching kindergarten for 20 years, and this is my sixth year at Douglas Park School. This year, I hope your child will have a successful learning experience as we will be learning a lot of things in our kindergarten classroom.
Home and School Communication:  Your child will receive a note folder that should be sent to and from home each day, which will include any/all monthly calendars, newsletters, notes, important information and a student work. I will call parents directly if any concerns arise that require immediate attention.  I will post students work and pictures regarding your child on their https://web.seesaw.me/ account. 
If parents need to get in touch with me, they can send an email to nina.hurlbert@rbe.sk.ca, and I will get back to you when convenient.  The Douglas Park School phone number is 306-523-3720.
Arrival and Dismissal times:  school begins at 8:53 am, lunch is from 11:45 – 12:45, and school ends at 3:37 pm.  Playground supervision begins 15 mins prior to the start of school or lunch end (12:30).  Parents leave their child on the playground when supervisors are outside at the beginning of the school day, and when the bell rings, all students will line up in the appropriate grade lines before a supervisor directs the students in the school.  Kindergarten students will line up on the sidewalk by our Kindergarten door behind the line on the sidewalk to wait for supervisor directions.  If your child is late, used the front door to drop off or pick up your child.  ALL SCHOOL DOORS WILL BE LOCKED if your child will be late, accept the front door. 
Our PREK/K entrance is the West door of the school.  If your child is a bus student, they will be supervised to and from the bus.  If your child is a picked-up student, they need to get picked up outside the PREK/K door a few mins before the end of the school day.  If you are late for the pick up time, your child will be sitting in the office waiting for you.
Absences or lates: Please call the school office directly about your child's absence.  Do not send notes to teacher regarding absences.  If your child is a bus student and you make other arrangements for them to get picked up, you must inform the bus and the office first, then come directly to the kindergarten room 10 mins before the bell to ensure your child does not get put on the bus.  If your child is late for school, they need to get a late slip from the front office, then go to the classroom to give the slip to the classroom teacher and get ready for school.
Illness:  DO NOT send your child to school if they are sick with a fever, cold or flu.  It is imperative for parents to get their children to the doctor if they have anything that may be contagious. If so, they are not allowed to attend school, keep them home to rest and recover.  Parents will be contacted immediately if the child gets ill while at school, and they will need to be picked up to go home.
Allergies:  We have children in our school who have severe food allergies.  No Nuts or nut products allowed in school.  Please inform the teacher immediately if your child has a food allergy.
Lunch and Snack:  Items in lunches and snacks have to be NUT FREE. If your child is staying for lunch, they need to have a healthy, nutritious lunch and include 1 healthy snack for snack time each day.  Our school promotes litter-less snacks, which means put your child's snack and lunch in re-useable containers that they will take home after.  MAKE SURE your child can open their own containers on their own.  We do not have a microwave, so all lunch items have to be ready to eat.  ABSOLUTELY NO JUNK FOOD, CANDY OR HIGH SUGAR ITEMS ALLOWED FOR SNACKS OR LUNCH – these items will be sent home.
Supplies:  There is a list of supplies included in the kindergarten package.  Make sure to label every item that belongs to your student (including every marker).  Label ALL outdoor clothing, shoes, and things that belong to your child.  There have been lots of issues with the same shoes getting switched with the wrong student so; LABEL, LABEL, LABEL everything that your child has.  Please make sure your child has an extra pair of clothes in their backpack at all times. 
Backpacks:  Your child needs a medium sized backpack at school every day.  One that is large enough to hold books, lunch, art projects, library book, etc.  This backpack should be used for school purposes only, not for toys, public library books, or other.  MAKE SURE to check the backpack daily for note folders and notes.  Keep the empty note folder and school library book in the backpack at all times.  If you send a note to the teacher or, book order, monies, etc., remind your child to hand it in with their note folder. 
Special School Days:  BE SURE TO READ everything that is sent home in your child's note folder because special days are posted in calendars that are sent home.  And stay active with reading postings on our school website.
Birthdays:  Each child is acknowledged on their birthday in school.  If you would like to send a special cupcake treat to share with the entire class, they need to be nut-free, or send in a healthy option.  Your child is welcome to hand out invitations at school, however this must be done on their own time that does not interfere with school learning time (they can hand them out at recess or center playtime). Remember, those who are not invited may feel hurt if not invited, so your child has to hand them out discreetly. 
Book Orders:  Each month, I will send home a Scholastic Book Order form with your child.  You are welcome to purchase books from this order, and pay online following the purchasing practices outlined in the order forms.  If you send cheques, they have to be written to Scholastic Books Canada.  No post-dated cheques are allowed.  All orders have to be handed in to the teacher on or before the deadline date.
Evaluation:  1) EYE-TA reports get sent home before the first conference time, then a brief meeting with Teacher/Parent/Student will occur at the first school conference.  2)  School progress reports will be sent home in January and then in June (2x per year).  Parents need to read and sign the first progress report and send it back to school.  Progress reports will be discussed at the conference times between Teacher/Parent/Student.  Parents will be able to schedule their own report card conference in March on Parent Portal.
Seesaw Online Portfolios:  During the year, your child will be busy doing many activities and I will be taking photos to get posted on See Saw. This App requires parent permission, then a school barcode with allows parents access to their child's file.  Further information will be given during the beginning of the school year.  
Money:  Families may need to submit money for something specific (fieldtrip, sales day, etc.).  Please put all monies to be handed in a clearly marked plastic baggie including your child's name, what the money is for and the amount that is included.
First Day of School:  The first day of school is:
Tuesday, ____________for Group A
Wednesday ___________ for Group B. 
Please note the Regina Public Schools Kindergarten Schedule to see what days your child will be coming to school.  Make sure your child has all their supplies on their first day.  Parents need to drop off their child on the playground and say good bye from there.  Parents are not allowed to come in the PreK/K door, as there will be too many children coming in at this time.
Gym:  We have gym time scheduled a few times each week.  Make sure your child has running shoes as their indoor shoes that they can get on themselves (ie: if your child can not tie laces, have Velcro runners for them).  We may go outside on weather permitting gym days, so ensure they have appropriate "home" shoes and clothing each day.
Classroom Rules:  To take ownership in their classroom environment the children make the rules that all will follow.  Most rules revolve around these 4 topics.  1. Hands off  2. Listen to others 3. Be nice all times  4. Have fun.  These rules are also similar to the school rules.  Please go over these expectations with your child and help them adjust to the classroom environment. 
What you can do DAILY to prepare your child
for Kindergarten:
Have them write their name with only first letter as capital all other letters lowercase.  Know all letters in their name and recognize what their name looks like.

Recognize alphabet letters and letter sounds.

Recognize numbers 1 – 10.

Count 1 – 10 DAILY and down 10 – 1.

Have your child get dressed on their own. (they should do their own zippers, buttons, Velcro, tie their shoes etc.)

Have your child help you around the house with chores and clean-up.

Review shapes and colours.

Draw pictures with detail. (head, bodies, arms, legs, fingers, hair, etc.)

Hold writing tools properly.

Use child scissors, glue sticks and glue bottle.

Look at, read, talk about books. Have books available at home.