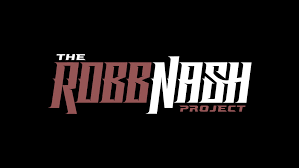 Monday, January 7, 2019
Dear Parents/Guardians,
Mental health and wellness is a growing concern in today's world and especially when it comes to our youth. Bullying, the constant need to stay connected via social media, violence, and peer issues among others, all contribute to create new levels of stress for young people. In some cases, this stress can lead to substance abuse, self-harm, depression and thoughts of suicide.
In order to address these sensitive issues with the goal of bringing hope, encouragement and purpose to students, we will be attending The Robb Nash Project SuperShow on Wednesday, January 23 in the morning.  Students (grades 6,7 and 8) will be picked up at 9:35 from Douglas Park and taken to the Conexus Arts Center for the performance.  They will be back at the school for lunch.
Robb is a Canadian recording artist who tours the country and speaks to students about hope and purpose. He combines humor, song and story-telling to communicate with students about the value of life and self-worth. In his presentations, he covers topics such as bullying, drugs/alcohol misuse, making good choices, depression and suicide, self-respect and respecting others. His main message to students is to make every day count. Robb has spoken to over 1 million students, and visits cities all across Canada each school year with a profound impact. It is common for students to find a new sense of hope and purpose in their lives after experiencing a Robb Nash presentation.
Robb and his team work closely with the schools attending the SuperShows. We have been given pre-show videos for students and staff giving us a clear idea of what to expect. Each student will also receive the gift of a concert booklet which contains song lyrics and quotes from the show to aid in continuing the discussion with school staff as well as at home. Students will be well accompanied to and from the show as well as in school after the show. We also encourage you to talk with your children about the topics in this presentation.
We are including the link to The Robb Nash Project website for further information. Here you will find a description of the presentation and get a more in-depth look at this organization.  www.robbnash.com
Should your child require support services, please reach out to us at the school and let us know.
Sincerely,
Tammy Duke
Acting Principal
Douglas Park School
306-523-3720