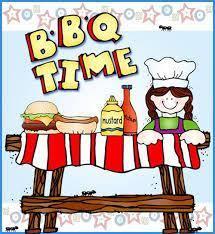 May 25th, 2018 
Dear Douglas Park students and families,
We are pleased to invite you to the School and SCC Family Barbecue on Wednesday, June 13th from 5:00 to 6:30 PM here at the school.  This BBQ is a great time to visit with other families and our staff members.  The BBQ will be held on the South side of the school (by the play structures) or if it rains, we will be relocated to the gym.  We encourage families to bring lawn chairs or blankets. Our drumming group, ROAR, will also perform at this family event.
In order to have adequate food supply for the caterers, M&M Burgers, we are asking families to pre-order their meal selections.  For the cost of $5.00 per meal, you will receive a hotdog or hamburger or veggie burger, bag of potato chips and a drink. Please send payment (see options below) and the form to your child's teacher by Monday, June 4th, 2018.  Thank you!
If you have any questions, please call us at 306-523-3720.
We are looking forward to seeing you on June 13th at the BBQ!
Sincerely,
Ms. Knelsen                  Mrs. T. Duke                      SCC Members
Principal                        Vice-Principal
================= Please complete, detach and return by June 4th =====================
Family Name: ________________________________________
# of meals: Hamburger, chips & drink

 

$5.00 per meal

# of meals:

Hotdog, chips & drink

 

$5.00 per meal

#of meals:

Veggie Burger, chips & drink

 

$5.00 per meal

 

Total $ cost of all meals

 

 

 

 

 

 

 

 
I have enclosed $___________ for the total cost of our family's meals for this school BBQ.
Please indicate method of payment:
-------------- cash -------------- cheque -------------- payment on line (http://rbe.schoolcashonline.com)