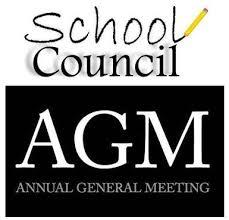 NEXT SCC MEETING: May 30th @ 6:45pm in the Learning Commons
SCC Annual General Meeting – May 30 @ 6:45pm
SCC's Annual General Meeting will be held on Tuesday, May 30th @ 6:45pm in the Learning Commons at the school. Several positions are open for the 2018-19 school year:
Chair (2-year term)
Treasurer (2-year term)
Members at Large (one 2-year term and two 1-year term positions)
Parents can also participate without holding an official position on the SCC executive. We hope to see you at the AGM and on the SCC next year!
About the SCC
The SCC is a group of parents working together to make Douglas Park School the best school it can be for our students and staff. First and foremost, the Douglas Park SCC is focused on enhancing student learning and well-being. Our other areas of focus include building relationships and promoting safety, community engagement, and school spirit.
We provide funding to support students' learning goals and opportunities. We also act as a liaison between the school and DPS families by providing information from the school to parents (via the SCC newsletter) and communicating parent concerns and ideas to school staff. At Douglas Park School, we're very fortunate to have a group of dedicated, caring staff and we do all we can to support their hard work.
Every parent and guardian is welcome to be a part of the SCC! Research shows that parent participation increases students' success in school. The SCC is a great way to stay connected with what's happening at the school and participate in the success of our school and students. We need involvement from our parent community to keep the SCC strong and effective.
The SCC holds meetings (typically once a month) at the school. Whether you're a stay-at-home parent or work full-time or part-time, you're welcome on the SCC. We hope you'll join us in making Douglas Park School the best school it can be!
2017/18 SCC Executive:
Chair: Laura Bennett
Vice Chair: Toni Wilkie
Secretary: Bobbie-Jo Wiebe
Treasurer: Jackie Schlamp
Members at Large: Jillian Coady, Bonnie Reakes, Tania Bird, Shannon Skinner