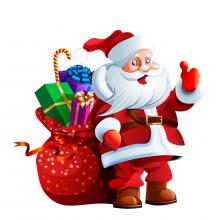 December 12th and 13th candy cane sales. Candy canes will cost $0.50 each and will be pre-ordered on the 12th and 13th and delivered on December 19th.
Treasure Sale on Dec.17 in PM for Kindergarten B and Dec.18 all day for Kindergarten A to grade 8.
Coloring Contest on Dec. 19 for LC1.
Christmas Treats in a Jar Guessing Game on Dec.19th.  Each student will get one complimentary guess.  Additional tickets will be sold in LC2 on the PM recess of December 19th.
Winter Formal Dance for grades 6-8 on December 20 from 6:00 - 8:00PM.