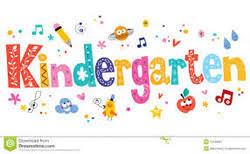 Welcome to Kindergarten 2018-2019 at Douglas Park School!
You are invited to a Kindergarten Welcome Activity on Wednesday, June 27 from 10:00-10:45 OR 11:00-11:45. Parking will be on the street. Please report to the office through the front doors upon arrival, and we will walk as a group from the office to the Kindergarten (K) Room at 10:00.
Once in the K room, parents will stay with students for a welcome. Parents will then be invited to meet for coffee, tea, information and visiting. Your child will stay in the K room to participate in learning stations. If your child is nervous about you leaving in classroom at this time, you are welcome to stay with him or her.
Please call Mrs. Tamez at (306) 523-3720, to let us know if you can attend by Monday, June 25.
See you soon!