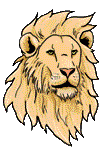 Welcome to the 2017-2018 School Year!
I am very excited to join the Douglas Park School family! Students, staff and parents have extended a warm welcome, and I look forward to getting to know you over the coming months. This is a very special place.
I wish to welcome other new members of our school community. Whether you are new to the area, or your child has entered Kindergarten, this is an exciting time. We are new together! You are joining a school with high expectations for caring and learning.
This fall our staff is focusing on learning "in." We want our students to feel a sense of belonging. We are planning learning that is designed around student interests and learning styles. As the year progresses, we will shift our focus to learning "up" and "out" through growth and community connection.
Together, let's exemplify our school motto: "Celebrating Learning, Community, and Possibility" this year.
Principal Cori Knelsen
Families will have an opportunity to meet their child's teacher. This event is an informal gathering, and families may come and go from each room. The Bon Burger food truck will be selling poutine, fries and beef hotdogs. They will also have gluten free and vegetarian options. Please join us!
Upcoming Events
September 8
2:30 Welcome Assembly
September 14 & 15
School Photos
September 26
6-7 Open House
Student Safety
We remind families that our school has limited parking.  Please do not use the front and back bus loops. Students will be dismissed from their LC boot room door entrances.
Over the next few weeks our students and staff will be reviewing safety procedures such as fire and lockdown drills, pedestrian and bike safety.
Thank you
Coming UP
SCC
Our parent council will meet Sept. 20 at 7:00. New members welcome! Mrs. Holstein, our teacher librarian will be sharing about some new resources.
Progress Reports
3 Way Conferences, Nov. 17
Progress Report 1, Feb. 2
3 Way Conference, Mar. 23
Progress Report 2, June 28
Watch Parent Portal for ongoing student reporting! https://powerschool.rbe.sk.ca/public
Terry Fox Walk & Run
Sept. 27, Assembly at 2:30
Orange Shirt Day
Sept. 29
Website
We have a brand new school website at douglaspark.rbe.sk.ca. It is still under construction but should be up and running very soon. Watch for calendar dates and links to classroom information.

This will replace a printed newsletter.
School Schedule
8:20     Bus student supervision only
8:38     Playground supervision
8:53     Morning classes begin
10:30   Morning recess
11:45   Lunch
12:30   Lunch recess
12:45   Afternoon classes begin
2:15     Afternoon recess
3:37   Dismissal
Please follow us on Twitter @dp_school
FROM THE LIBRARY
The students and staff of Douglas Park School would like to thank the Douglas Park School SCC for their contribution to our school library and for supporting literacy initiatives in our school. Last year the SCC provided funds to help update First Nations, Metis and Inuit resources in the school library. Thanks to their generosity more than 20 new resources with a focus on Indigenous content and worldview are now available to the students and staff.
Students and staff at Douglas Park School will have an opportunity to participate in the Saskatchewan Young Readers' Choice Awards, also known as the Willow Awards, during the 2017-2018 school year. Students who participate in the Willow Awards are able to read a selection of books and then vote for their favorite book. Copies of the Willow Award nominated books will be arriving in the school library soon. Voting will occur in March 2018. More information will be available once all of the books arrive.
Attendance Matters! School success goes hand in hand with good attendance. Missing more than one day per month harms achievement.